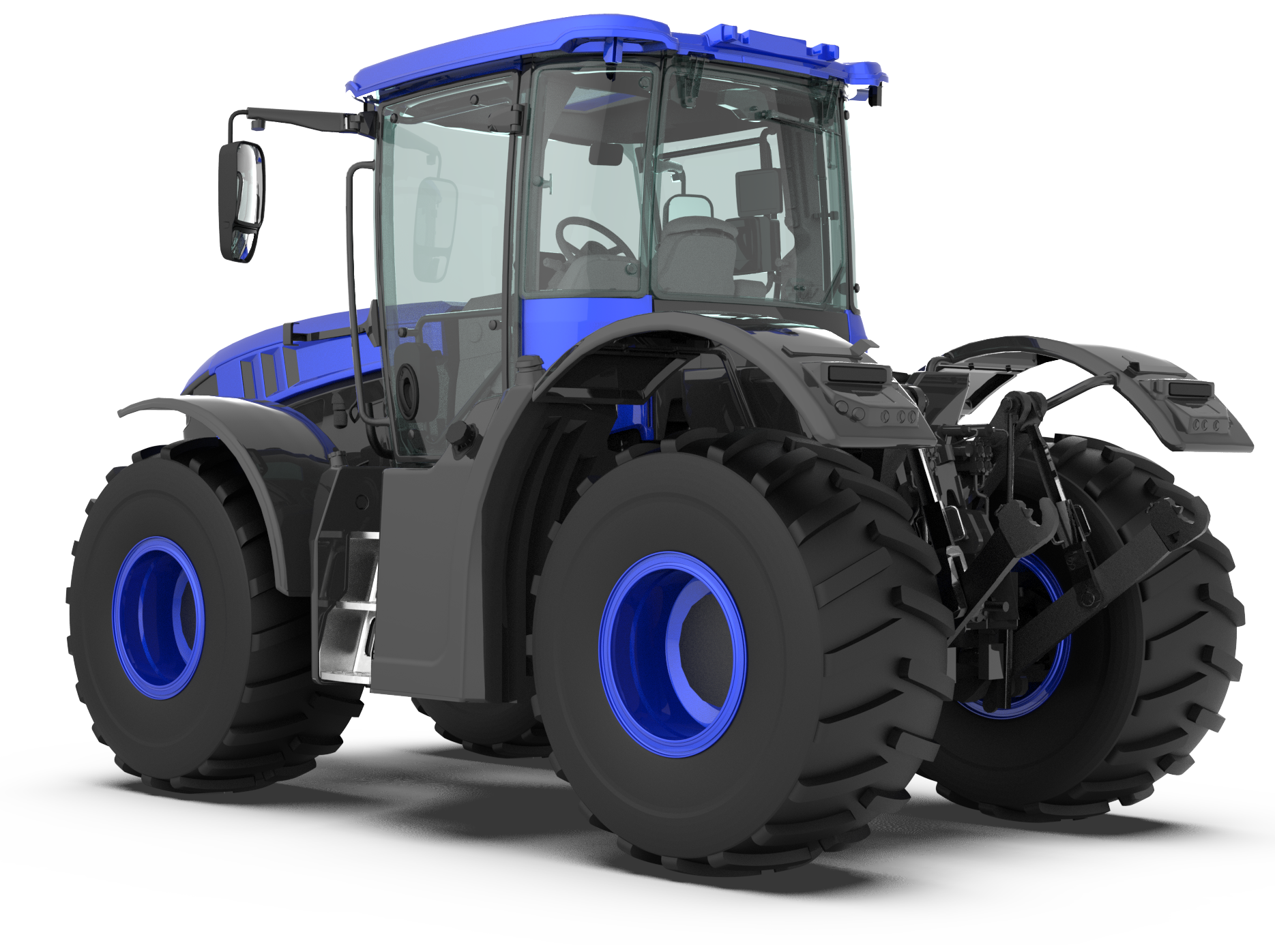 More than 20 years of experience at your service
Choose an icon to discover our solutions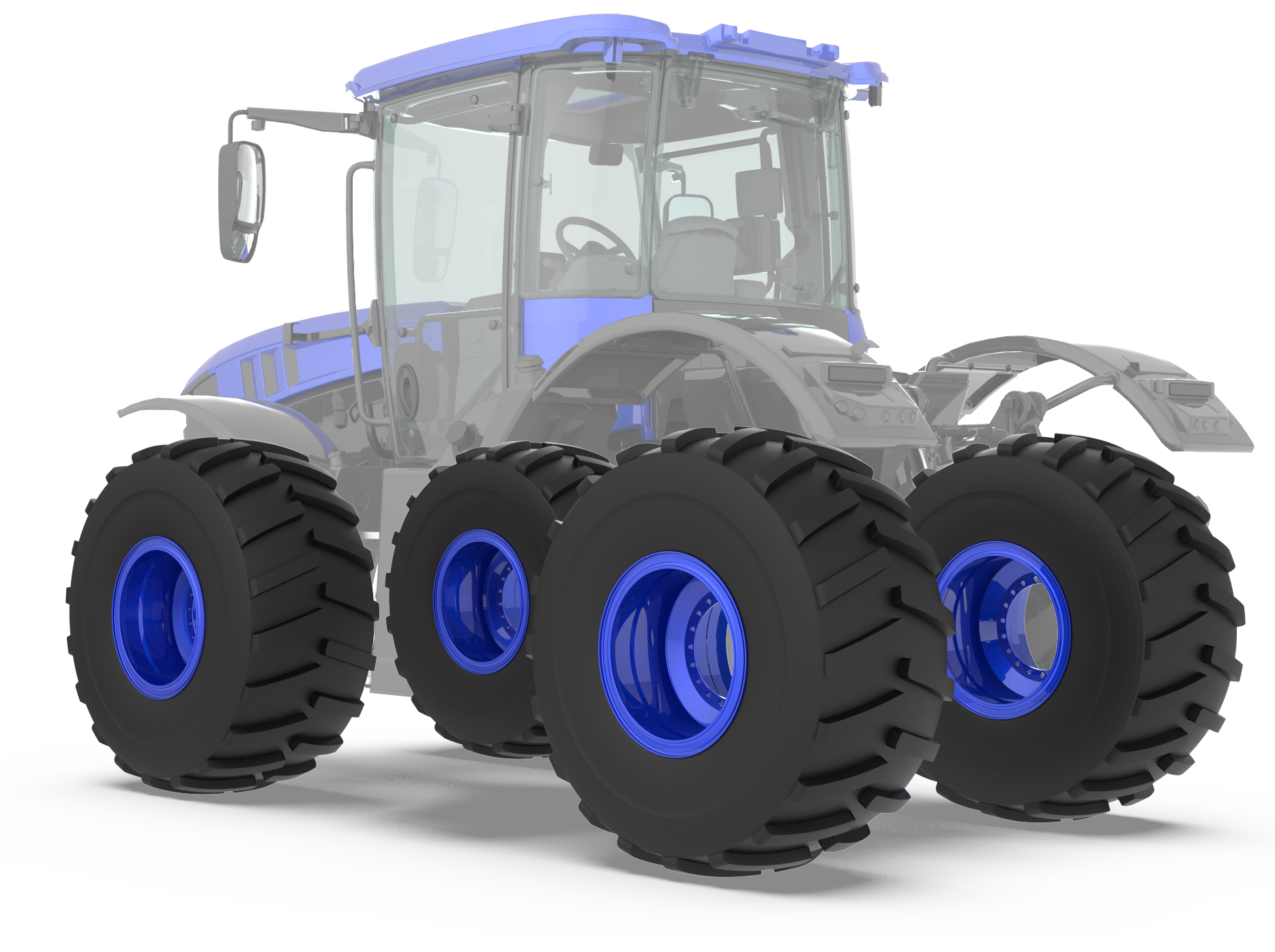 SOFTWARE FOR DRIVELINE
The driveline system of a vehicle performs the dual functions of providing a smooth coupling between the engine and the driving wheels and of making a selection of the available gear ratios. Thus, a welltuned driveline control allows to obtain the highest level of performances, maximising the efficiency and granting the safety for the user.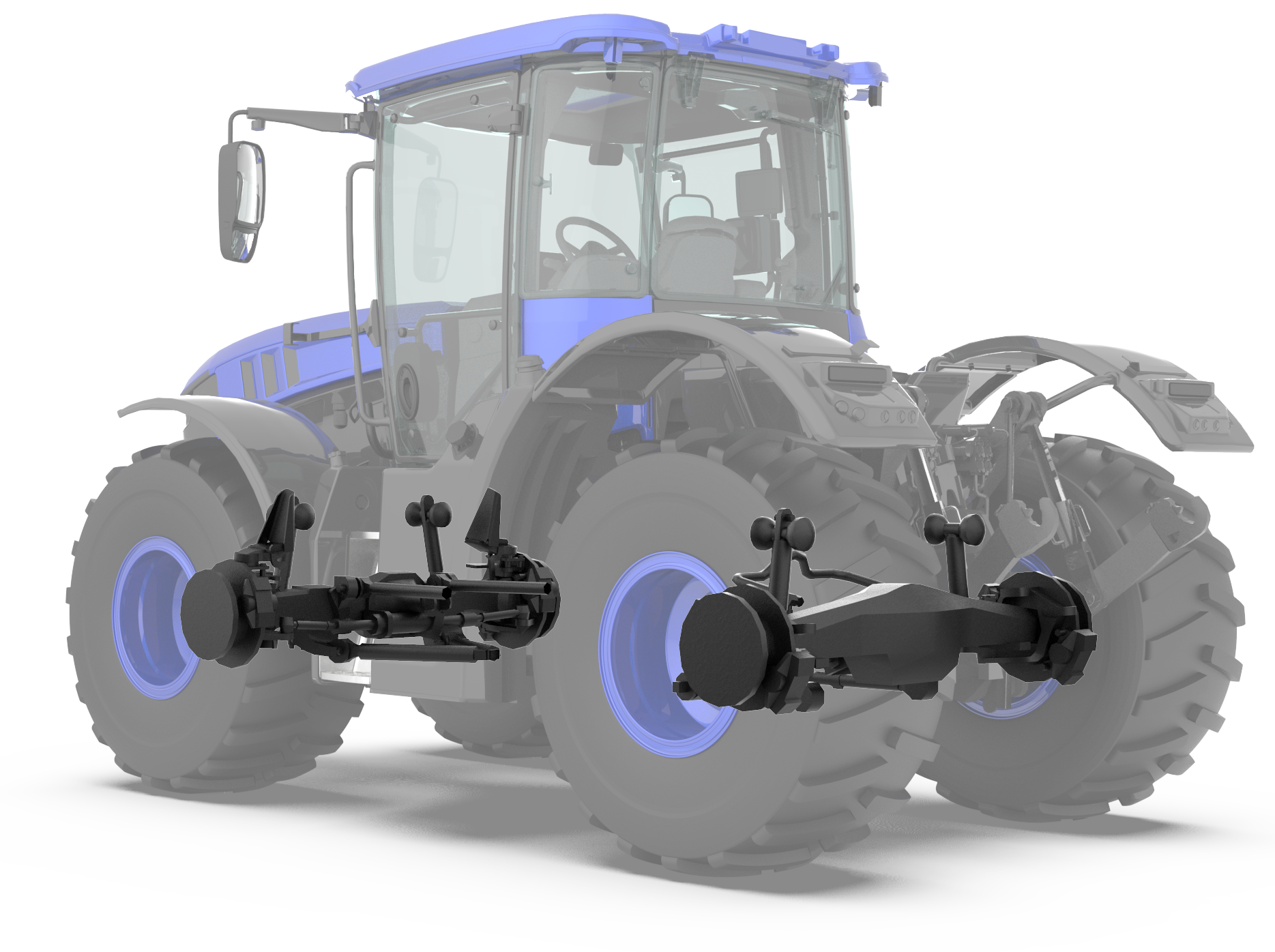 SOFTWARE FOR SUSPENSIONS
An electronic suspension control provides variable shock stiffness, making it possible to react differently in various scenarios. It reduces body roll, allowing quick acceleration and braking and facilitates fast cornering.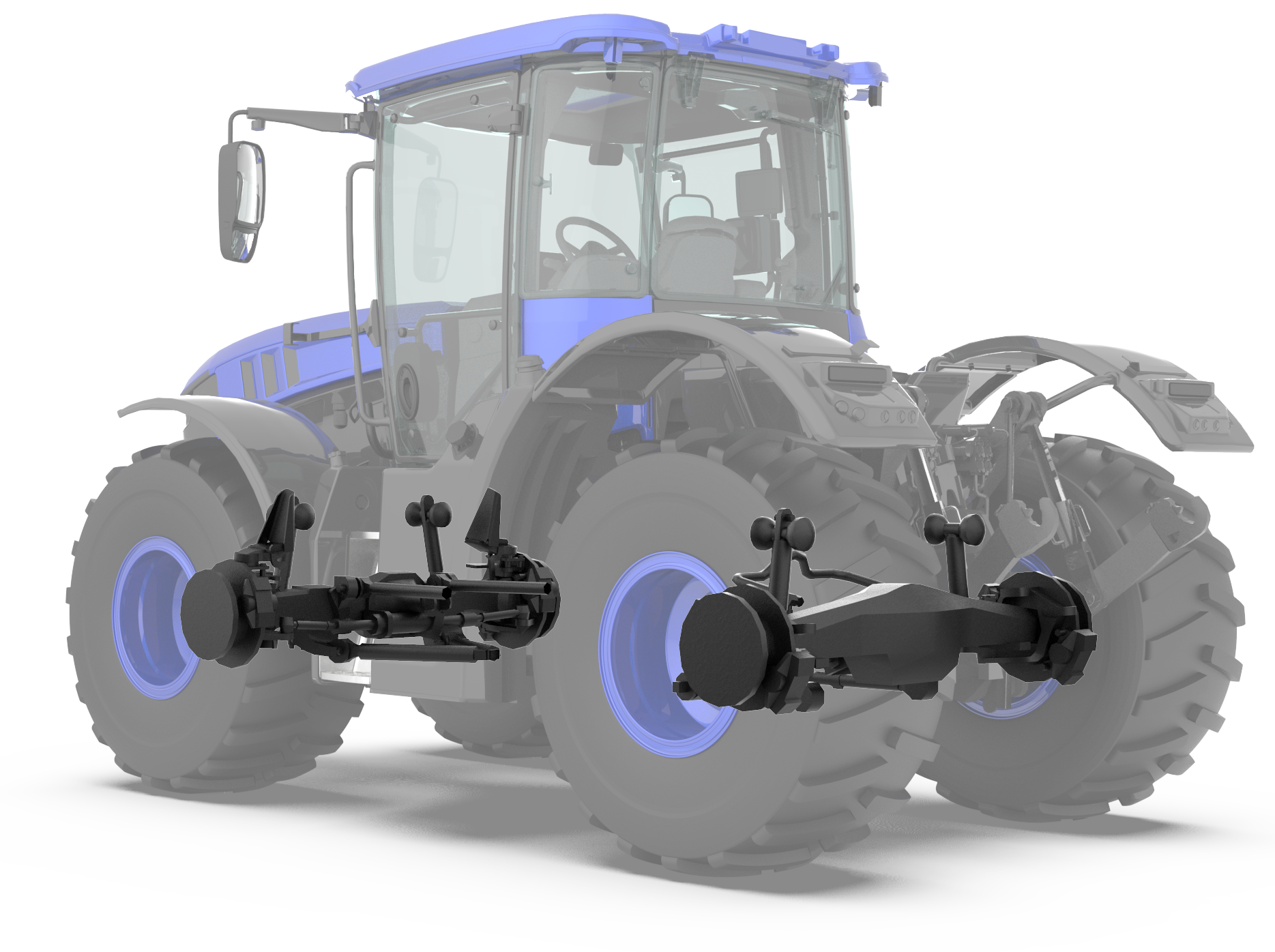 SOFTWARE FOR STEERING
The control of electronic steering provides better comfort for the driver and improves the safety. The vehicle remains stable at higher speeds granting an optimal steering response time. In 4-wheel steering system there is the possibility to switch between 4 or 2 wheels control and thanks to on boards sensor failure are quickly detected.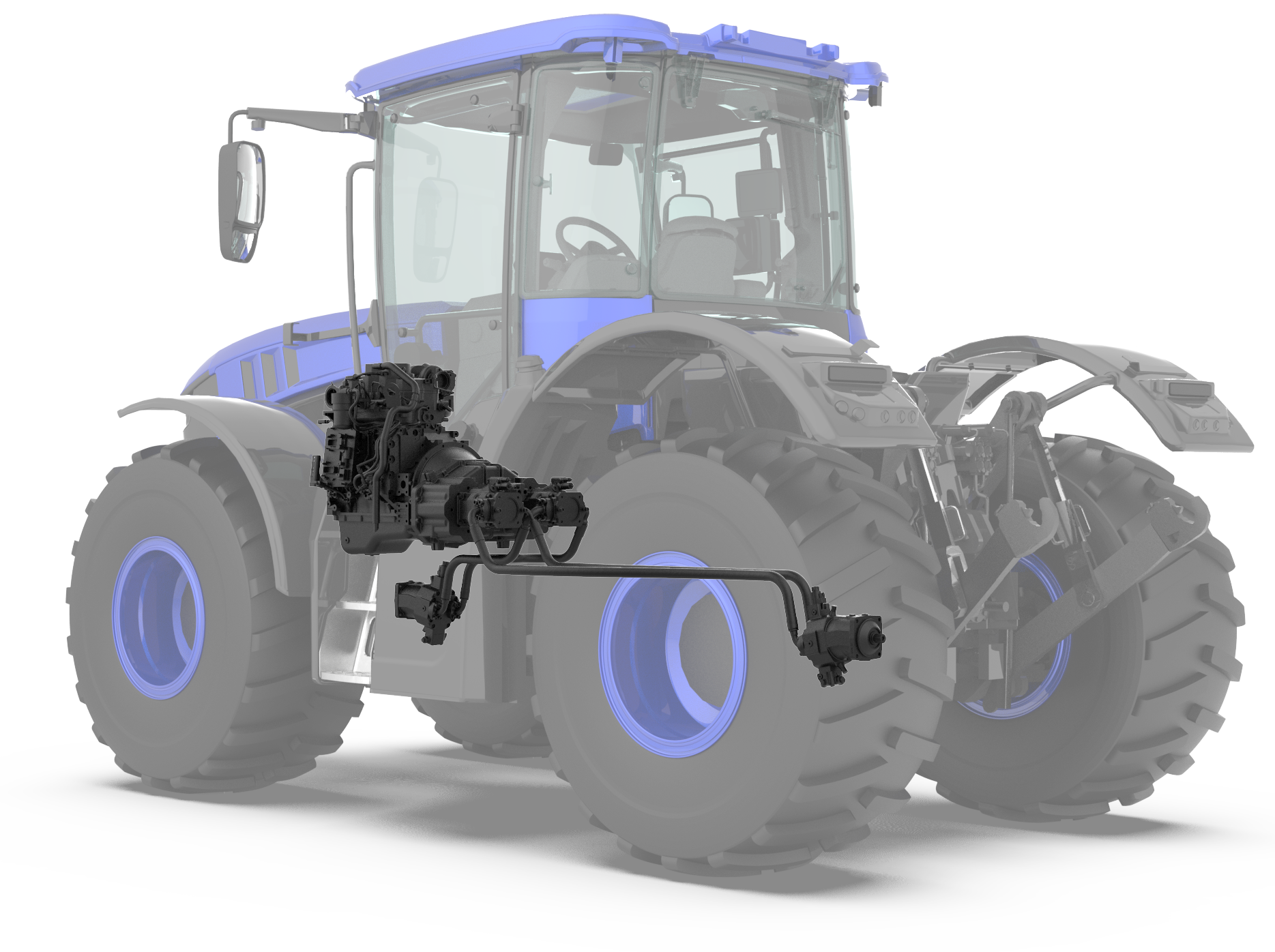 SOFTWARE FOR POWER MANAGEMENT
Every vehicle's power management system faces the challenge of improving fuel economy and reducing emissions without sacrificing performance, reliability and durability. A state of the art management has a great impact on the final result and it is fundamental for complex applications.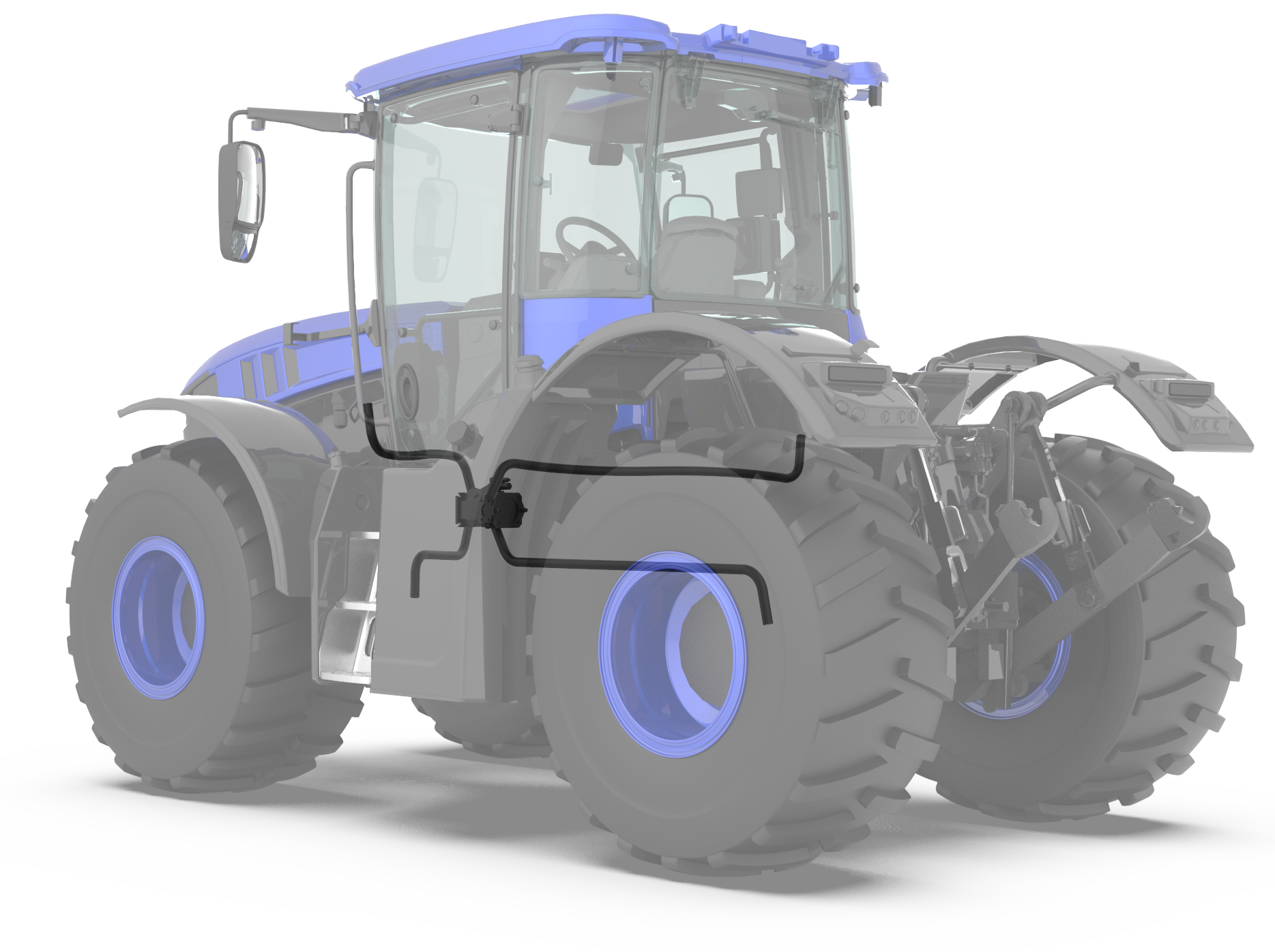 SOFTWARE FOR FLUID MANAGEMENT
Many times, mobile Industrial Mobile Machines use hydraulic systems for working and lifting functions.
Pumps and valves are designed so to grant good functional speed and lifting power.
However, when operating several different functions simultaneously, the dedicated hydraulic pump is very often too small to serve them all with enough oil. This leads to unwanted interactions between those functions. Thanks to our intelligent electronic Flow Management System, valves get opened only in relation to the actual requested oil quantity that assures all functions are evenly supplied with oil. This avoids unwanted interactions. In addition, individual functions can be prioritized electronically.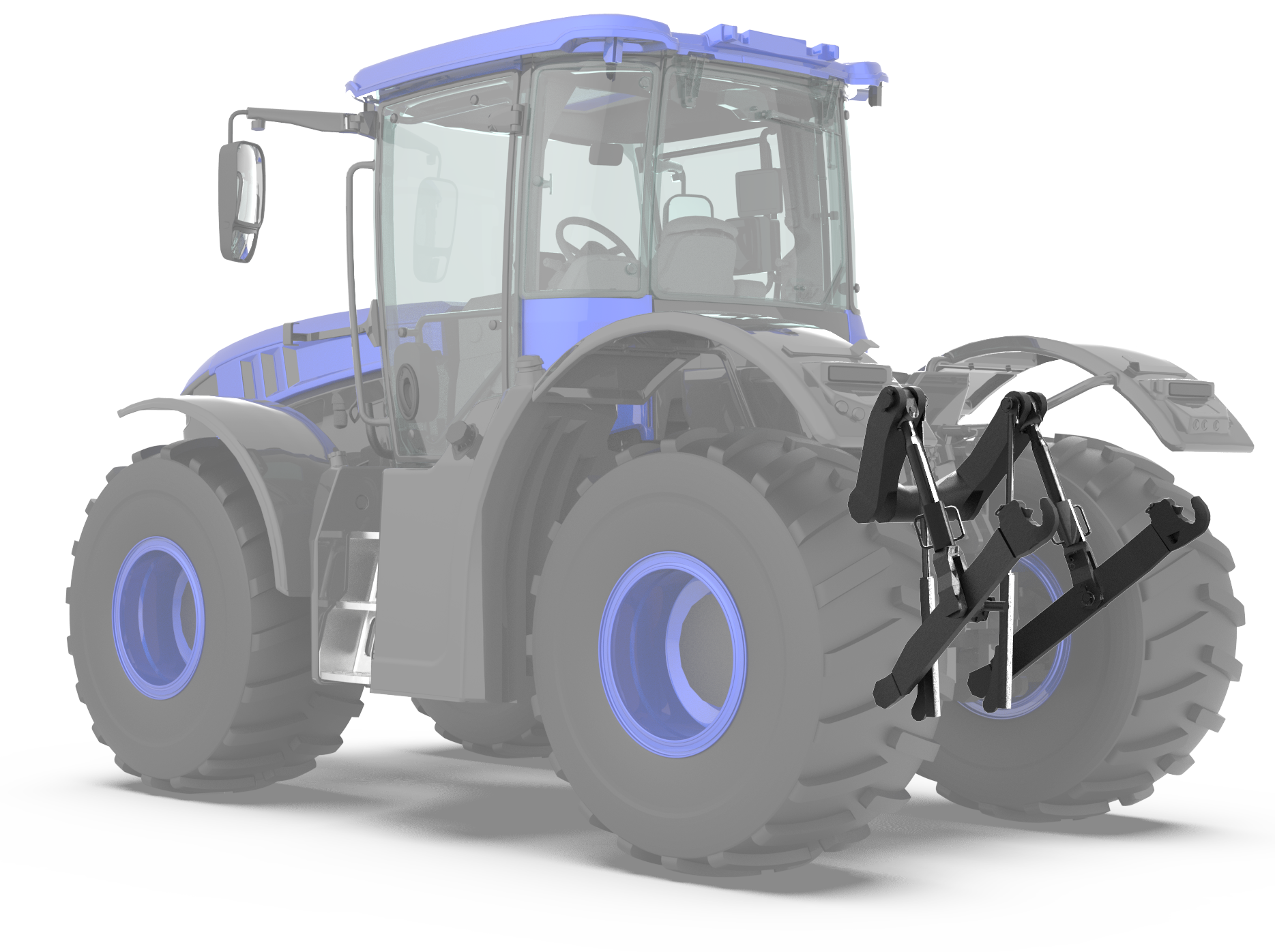 HITCH CONTROL
A modern Hitch Control supports the driver in his work optimizing its outcome. Functions such as height control, draw-bar pull control, traction control and/or ground pressure control can be operated separately or in combination. The Operation Concept can be customized to the vehicle and the application so to grant the ideal result for the driver and machine's functions.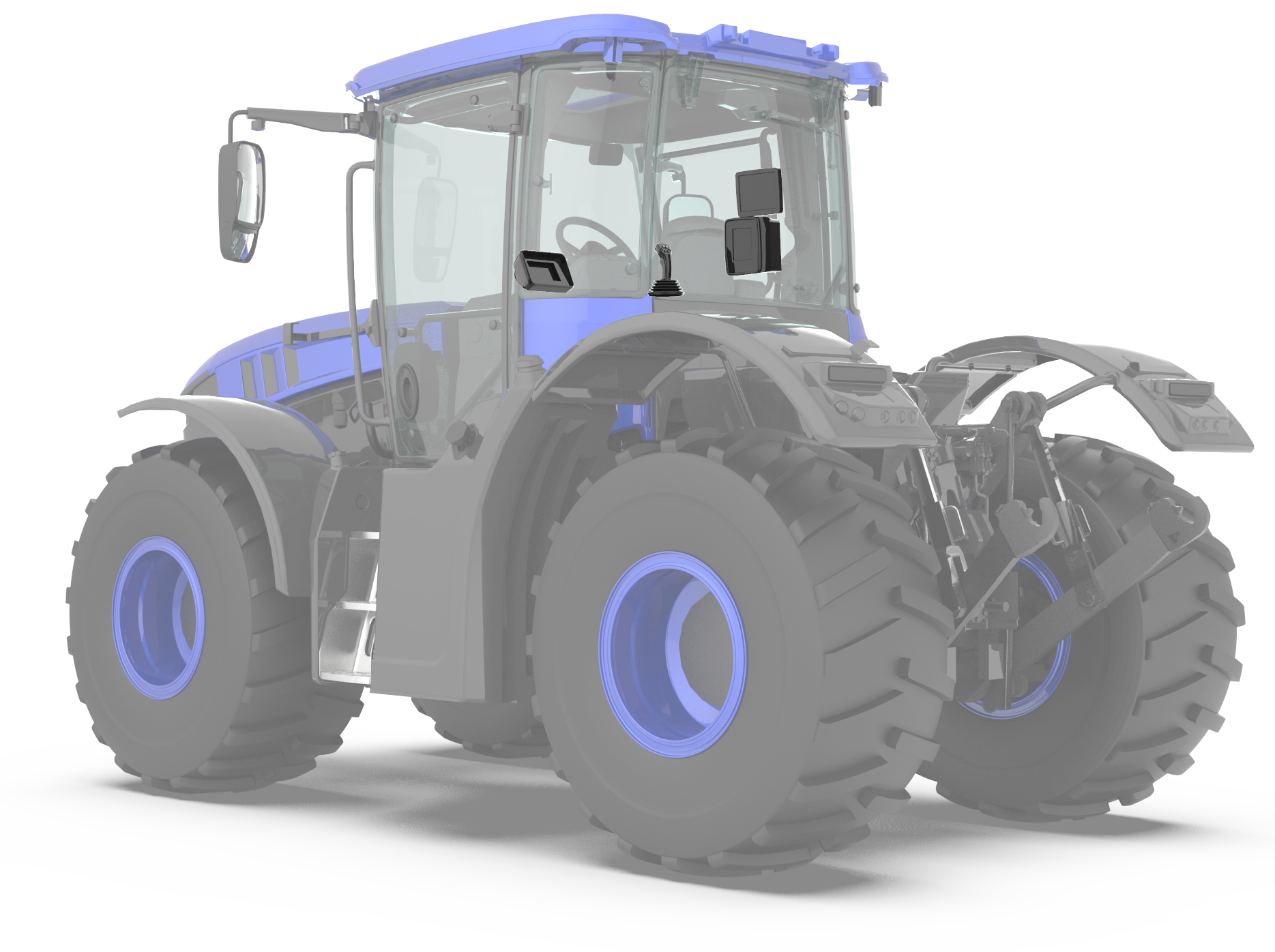 SOFTWARE VISUALIZATION, DIAGNOSTIC AND CONTROL
The availability of machines data and parameter presented in an intuitive interface, allows the operator to understand what's happening under the hoods. This enables a better understanding of the process, thus improving the quality of the control.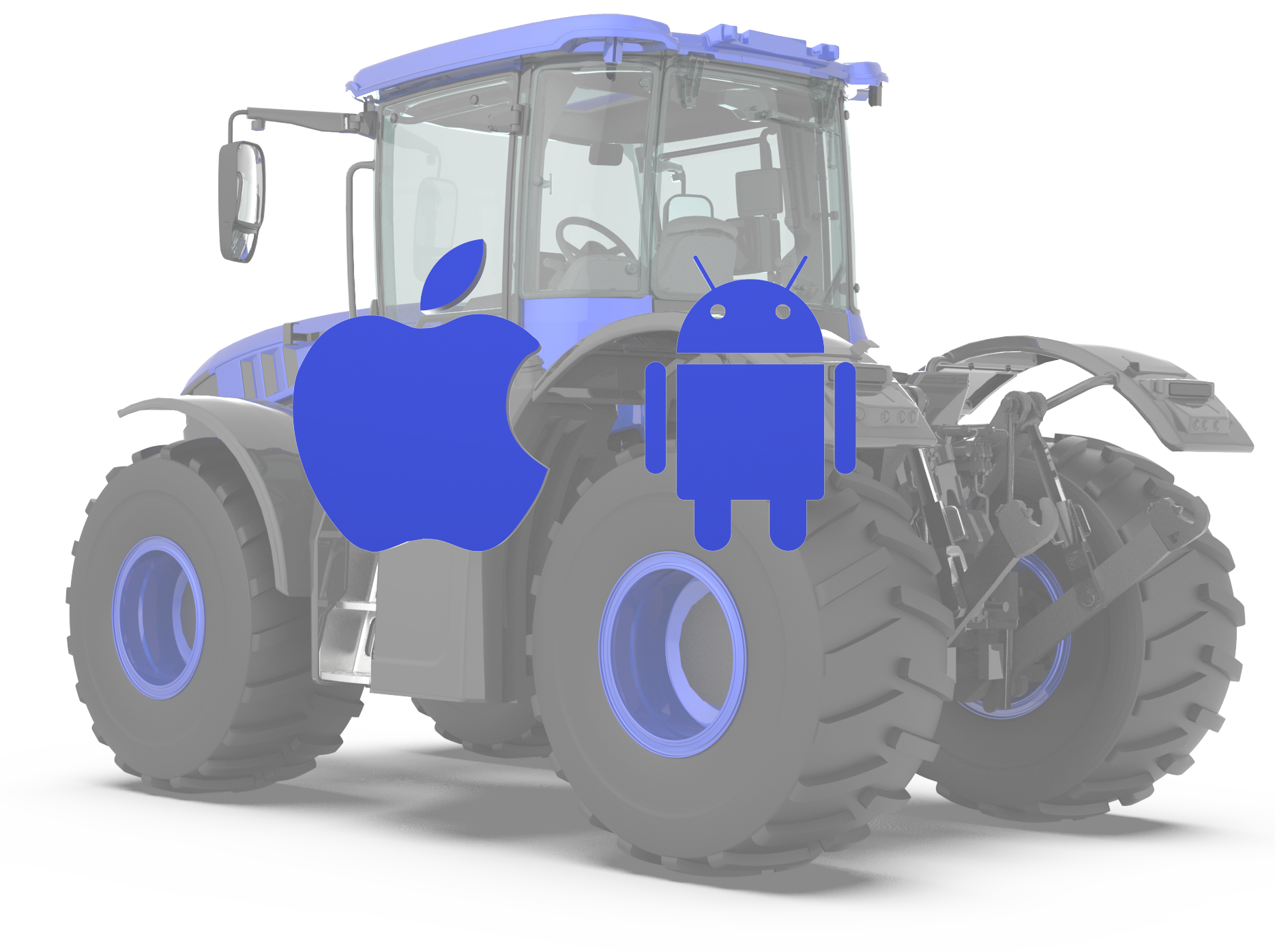 APPS
Thanks to the wide diffusion of smartphones, apps permit to have machine's data available everywhere in a few touches. Android apps are the optimal solution to extend the functionalities of diagnostic systems for vehicles in which there are no or small displays or the data must be kept hidden. Machines equipped with internet connection can also be monitored and controlled through apps, and on-board monitors could be android devices for which custom apps can be developed.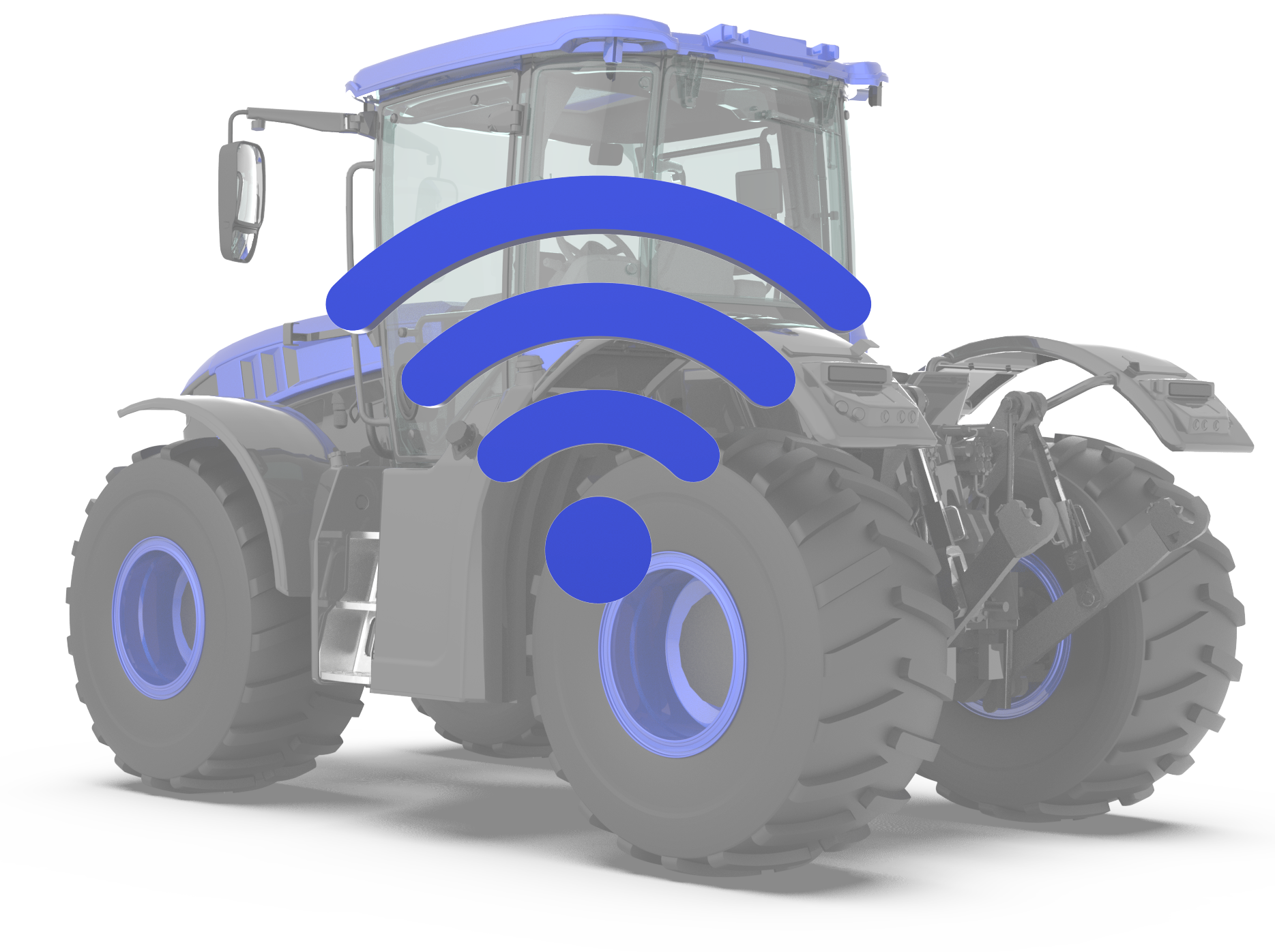 TELEMETRY
The collection of measurements and their automatic transmission to receiving equipment constitute the core of every remote assistance service. Exploiting modern technologies like 4G and Wifi connections, the vehicle can be located everywhere without compromising the possibility to record and monitor data.